The Ultimate Camping Checklist: Don't Forget These Essentials!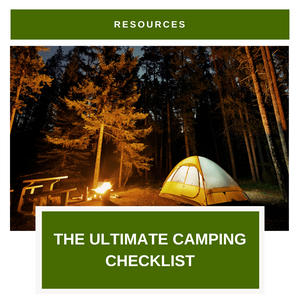 Many of us go camping to escape the day to day and enjoy some time out in the great outdoors. Taking in the fresh air in the mountains, a brisk swim in the lake, or dirt biking new trails, the opportunities to enjoy a weekend away are endless. The realities of a good camping trip, however, come with proper prep work. 
When we're home we have all of our comfort items within reach so it is easy to forget what all items you need to pack with you on your trip. Fear not, we've created the ultimate camping checklist for you! 
The below packing list, packing list for your dogs, shopping lists, to-do lists, adventure challenges and more are available in our 50 page Adventure Workbook, offered as a digital download you can print! 

Enjoy the 2 page Packing List below and be sure to not miss packing your essentials! 
**Looking for the PDF download? Join our free Facebook group and download it from our "Files" tab. 
Leave a comment